LayerSlider is a premium multi-purpose animation platform. Slideshows & image galleries with mind-blowing effects, gorgeously animated landing pages & page blocks, or even a full website can be created using LayerSlider. Every website can benefit from the capabilities of this plugin. The drag and drop visual editor makes it really easy for everyone to get started using LayerSlider. No coding or technical skills required. The ever-growing selection of importable templates is an ideal starting point for new projects and they cover every common use case from personal to corporate business. They are carefully crafted, aesthetically pleasing, and can be easily customized to fit for any needs. Great support and frequent updates ensure to make the most out of your purchase.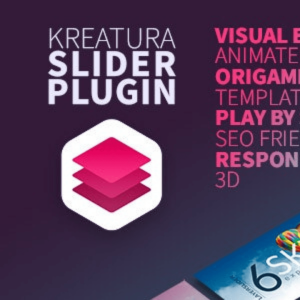 One Product. Infinite Possibilities.
You can create sliders, build popups, landing pages or any kind of embeddable animated web content, even a full website.
120+ slider templates
90+ popups included 1
210+ slide transitions